Bespoke Website Design in North Wales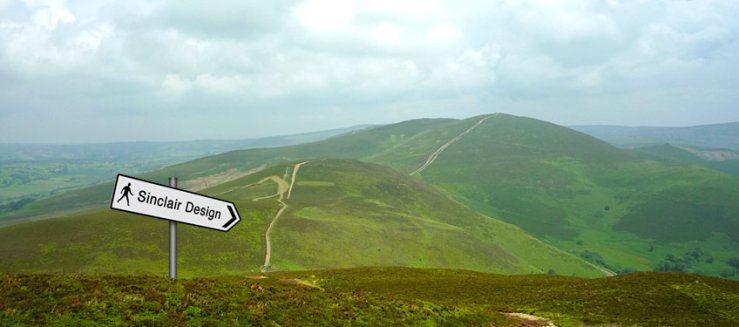 Our clientele is nationwide so we are used to interacting with our clients by phone or Skype. However, if your business is based in North Wales and you prefer to deal face-to-face with your suppliers, our national services might just be local enough for us to do business with you in person. Our office is based in the rural village of Bryneglwys, Denbighshire, not far from Ruthin, Corwen and Llangollen, and only 20 minutes drive from Wrexham. Chester is 40 minutes up the road, the heart of Liverpool is only an hour away, and Manchester is not much further. Bryneglwys is in the middle of nowhere but the centre of everywhere.
A full range of website design skills
As you will see if you explore the rest of this website, we offer a very 'current' responsive website Content Management System called Site System, a full-featured responsive ecommerce solution called Merchant System, copywriting services, photographic enhancement services, and even Search Engine Optimisation services and promotion via social media - everything necessary to put together and publish an entire bespoke website for businesses of any size (we have plenty of experience working at corporate and regional government levels). What's more, we have two in-house programmers who regularly build ERP (enterprise resource planning) systems and web applications from the ground up, so if you need your website to do something a little unusual, like integrating with a bespoke back-office system, it probably won't be a problem for us to do.
Furthermore, as Sinclair Design started life as a Strategic Design Consultancy specialising in corporate communications, we have an in-depth understanding of logo and identity development. So if your business's brand identity is out of step with where you are or where you want to be, ask us how we can help you to get your corporate mojo back.
In short, you can pick and choose the level of website design, construction, deployment and management help that you think you require, or simply ask us to take care of everything and let us build you a website or ERP system fit for many years to come.
Find out more...
Contact Form