custom ERP solutions based on our own framework
accessible anywhere with an internet connection
real-time performance/financial reporting
no on-site servers or IT required
100% cloud (SaaS) delivery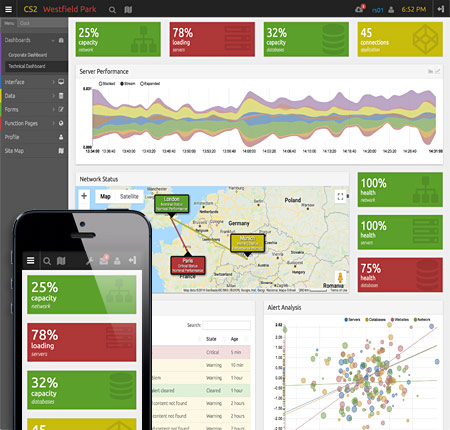 Affordable, cloud-based, custom-built ERP solutions
What is Enterprise Resource Planning (ERP)?
The term 'ERP system' refers to multifaceted business software that integrates as many operational and management functions as possible into a single package. Staff then access it according to their role and authorisation. All data is synchronised and instantly available to the various modules that make up the whole, streamlining digital processes across an entire organisation. Individual departments benefit from unified data and work-flows for functions such as facility, inventory and order management; accounting and taxation; shift-planning; centralised digital documentation; supplier and customer relationship management etc. The biggest advantage of an ERP system is the ability for managers to monitor in real-time the organisation's exact operational and financial performance.
Types of ERP: Traditionally there are two types of ERP system: (1) totally custom solutions that cost a fortune but do exactly what the client wants them to do; and (2) off-the-shelf software packages that are generally far cheaper but relatively basic and inflexible. As trailblazers of the cloud-based ERP concept 22 years ago, Sinclair Design offers an affordable alternative: the custom ERP solution based on a purpose-built framework.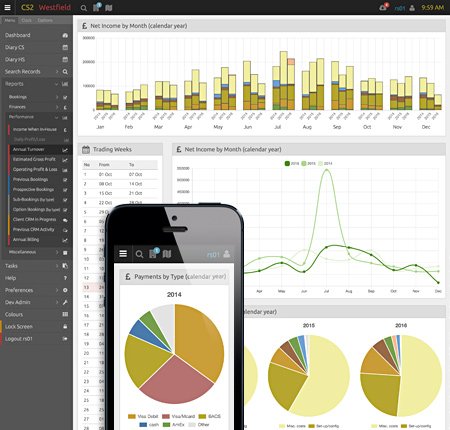 Pros and Cons of a Totally Custom ERP System
Pros: A completely custom ERP solution will - if done properly - do exactly what you want it to do, in the way that best suits your organisation. Records can be created to hold whatever information you need, reports will show exactly what you want to see, and the system can evolve to match the changing needs of your business. This unique functionality should give you a competitive advantage, especially when it comes to website CMS integration, which can help you to stand out from the crowd.
Cons: Cloud-based ERP systems are incredibly complex to develop robustly and securely, requiring months or years of time and tight integration between you, the interface designer and the back-end programmer. All of this work needs to be paid for, so be prepared to budget for many tens of thousands of pounds upwards. With any new system there will inevitably be an initial period of bug-fixing and fine-tuning, and custom systems require specialised hosting facilities if they are to be robust i.e. what happens to your business if a server fails or gets hacked?
Pros and Cons of Off-the-Shelf ERP Systems
Pros: If your business methods and procedures are 'industry standard' for your sector, and if an off-the-shelf ERP solution is already available, then implementing such a system should be relatively quick and cheap. Support should be readily available, and many such ERPs can be licensed as a fully hosted solution.
Cons: Off-the-shelf systems tend to be rigid in the way they work, and usually only cover the basics of functionality. Because they seek to be all things to all men at a basic level, they can be complicated and unintuitive to use. They are unlikely to fit well with the way you do things, which usually means making operational changes to suit. Vendors might offer to customise their wares at a price, but as they are unlikely to be the system's developers, even small changes could easily introduce bugs. This strategy is not only risky but as you grow your business, you could soon end up spending a fortune before outgrowing the system completely. Note also that such systems tend to charge per user, so as your business grows, so do your bills!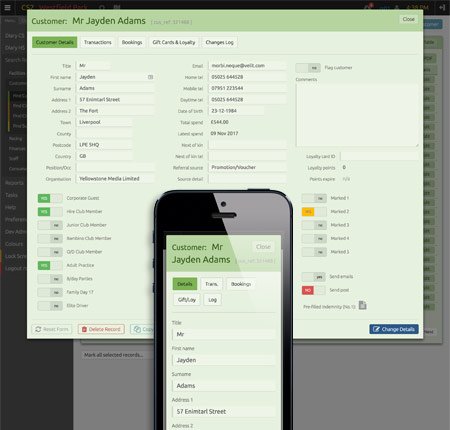 The Sinclair Solution: our ERP Framework
In 1999, we produced the world's first cloud-based property management system, Hotel System™, four years ahead of the competition. In 2008, we launched Circuit System™ for motorsport venues - another ERP 'first'. Although these products serve different industries, much of the core business functionality is common. With this in mind, we recently created our own modern and unique ERP framework specifically designed from the outset to be extended and customised for almost any type of organisation that requires a custom ERP solution without the associated huge price tag and lead time.
Core functionality that can easily be further customised includes: facility management and online booking; customer, client and supplier relationship management; staff shift planning and payroll analysis; invoicing and sales taxation; customer and client account management; digital documentation; gift-card and loyalty-points management; digital marketing campaign management; and bulk-mail creation and direct dispatch. Furthermore, because we created the system, we are well-placed to add new modules and reports to your exact requirements as and when you need them.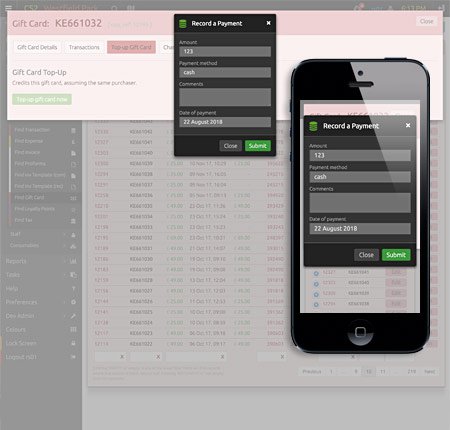 Designed for Speed, Security and Ease of Use
Forged from twenty-two years' experience building cloud-based ERP systems, our ERP framework has a purpose-designed application framework at its core. This ensures that everything about the system's operation is as fast and efficient as possible, and that it will scale to cope with hundreds of thousands of customer and transaction records (as all our previous systems have). All deployment data is secure, isolated and backed up many times each day, and our GDPR-compliant, mission-critical hosting platform ensures maximum availability and redundancy.
The entire framework has been designed with a mobile-first approach, and can cope with hundreds of concurrent users (we don't charge per user). Email campaigns can be launched from a smartphone if necessary, along with invoice generation and despatch. In short, even though the system looks best on a big screen, there is nothing that can't be handled on the go using a tablet or phone. And when it comes to website CMS integration, this is something we've been excelling at for decades!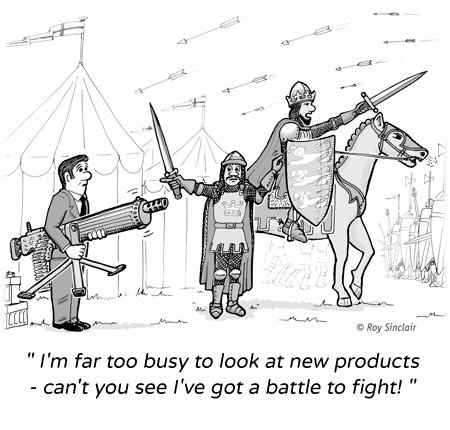 Circuit System has gone from strength to strength over the many years that we have been using it. Whenever we have thought of another 'bolt-on' that would be useful for us, Sinclair Design have always listened to what we need as a customer and have done their very best to deliver it quickly and professionally.
— Phil Ling, General Manager
Buckmore Park
Call us on 01539 536686, or make an enquiry...